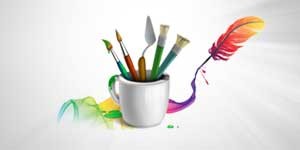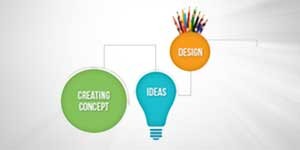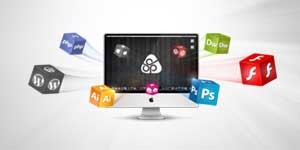 Diploma in SEO Certified Professional 

Special Offer

 Rs. 7,550
SEO Training Courses covers the entire Search Engine Optimization module. Search engine optimization (SEO) is the process of guiding the website so that it will naturally attract visitors by winning top ranking on the major search engines for selected keyword phrases. After you've identified a number of search keywords that potentially describes your business, you will be ready to create a search engine optimization plan for your website.
This is a very practical and hands-on SEO training course, taught by leading digital marketing practitioners. By taking this course you will learn how to get your website on top rankings organically !
Internet & Search Engine Basics
Topics Covered 
What is Internet Marketing ?

Importance of Internet Marketing

Types of Internet Marketing Methods

How the search engine works ?

Understanding the SERP

Using Search Operators
Google Search Engine Architecture

Search Engine Algorithms

Google Algorithm Updates

Page Rank Technology

Panda Update and its Importance

Latest Updates about SEO Algorithms
On-Page Optimization (Onsite)
Topics Covered 
Basics of Website Designing / Development

Usability and User Experience in Website

Onsite Optimization Basics

HTML Basics for SEO

Importance of Domain Names

Website Structure and Navigation Menu Optimization

HTML Validation using W3C

Coding Best Practices
Filename Optimization

Title Tag Optimization

Meta Tags Optimization

Headers Optimization

SEO Content Writing

Page Speed Optimization Tool

Anchor Links Optimization

Internal Link Statergy

Iframes / Frames effects on SEO
Keywords Research and Analysis
Topics Covered 
Introduction to Keyword Research

Business Analysis

Types of Keywords

Keyword Research Methodology
Keywords Analysis Tools

Competition Analysis

Preparing a Keyword List for Project
Image Tag Optimization Footer Optimization
Topics Covered 
Creating an HTML and XML sitemaps

URL Rewriting Techniques (301, 302)

Robot.txt File
Sitemap Creation

Google SEO Guidelines
Off-Page Optimization (Offsite)
Topics Covered 
Introduction to Offsite Optimization

Submission to search engines

Linking Building Methodology

Types of Linking Methods

Free Links / Paid Links

Directory Submissions for SEO

Social Bookmarking

Local Business Listing (Local SEO)

Classifieds Posting

Forum Signatures and Commenting

Using Blogs for SEO
Blog Commenting

Press Release Submission

Article Submissions

Video Submissions

Social Media Optimizatization Techniques (Basics)

RSS Feeds Submissions

Tracking the Links and Page Rank

80% Practical Course

!
2

LIVE

PROJECTs On-Page Optz.
2

LIVE

Projects on Off-Page Optz.
Reports and Management
Topics Covered 
Website Position Analysis

Introducton to Google Analytics

Installing Google Analytics

Basics of Google Analytics

Visitors Reports
Geographic Reports

Traffic Sources Reports

Keywords Reports

Goals and Conversions

Live Project Exposure
Google WebMasters Tools
Topics Covered 
Adding a Site and Verification Process

Configuration

Settings

Geographic Settings

URL Parameters

Site Links

Health

Crawl Errors

Crawl Stats

Google Fetch
Blocking the Crawler and blocked pages

Traffic

Search Queries

Links to Site / Internal Links

Optimization

Sitemaps

Remove URLS from index

HTML Suggestions

Content Keywords
SPECIAL INTERNET OFFER
Fees:
Rs. 7550/-
[ All Inclusive of Service Tax ]
Duration
20 Sessions
Fast-Track Batches Available
Small Batches leads to Personal Attention

Break or Leave granted

High Emphasis on Projects & Assignments
Established since 1992, Trained 1500+ Students

100% Practical Sessions, Job Assistance

Friendly, Supportive, Patient & Qualified Faculty.
Industry Researched & Recognised Courses

Printed Notes & Certificates issued.

Work on Live Projects & Hands-on lab training
SEO Course Contents for
Search Engine Optimization
On-Page Optimization

Keyword Research

Off-Page Optimization

Directory Submission

Article Submission

Press Release

Google Webmaster Tools

Robot.txt

Sitemap Submission